Freeplay is Australia's longest-running and largest independent games festival, located in Melbourne, Australia. Freeplay draws Australia's independent games community together at its conference, public events program, arcade, and awards. The festival joins players, makers, critics, artists, designers, coders, academics, students, and families for a critical celebration of the artistry of games and digital culture.
Since 2004, Freeplay has played host to thousands of attendees and hundreds of talks from speakers such as Harvey Smith (Deus Ex), Kieron Gillen (Rock, Paper, Shotgun), Jonathan Blow (Braid), Brandon Boyer (IGF chair), Adam Saltsman (Canabalt), Mare Sheppard (N+), Tesuya Mizaguchi (Rez), Erin Robinson (Gravity Ghost), and Steve Swink (Scale). Freeplay has a proud history of showcasing local independent games at both its arcade and awards, including Jolly Rover (Best Australian Game 2010), Antichamber (Best Australian Game 2011), Stickets (Best Australian Game 2012), and Framed (Best Australian Game 2013). Iconically-Melbourne, Freeplay has consistently been part of the city's culture, having partnered with ACMI, State Library of Victoria, Next Wave, The Wheeler Centre, Federation Square, Arts Centre Melbourne, NGV, Testing Grounds, and the City of Melbourne over the years.
Freeplay continues to champion creative and artistic exploration and experimentation in games, highlighting and uncovering grassroots talent in Melbourne and Australia, as videogames continue to grow and gain cultural significance and legitimacy.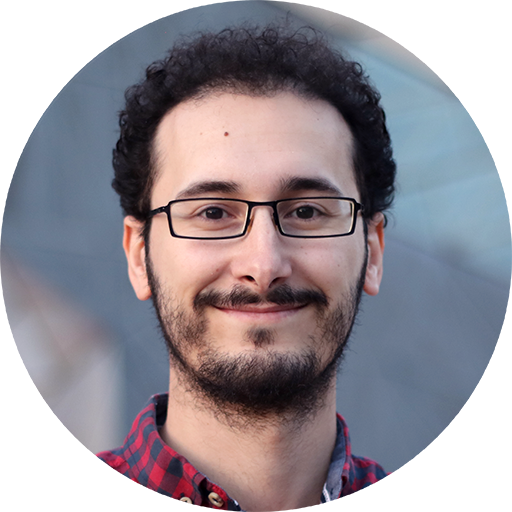 Chad Toprak is an independent game designer, curator, and academic, best known for his curatorial work with Hovergarden, Melbourne's videogame curatorial duo, and the Contours exhibition, which highlights emerging contemporary Australian games that sit at the fringes of the medium. He was named in Develop Pacific's inaugural 30 Under Thirty list for 2018. He has been serving as director of Freeplay since 2017.
In the past, Chad has worked on award winning games such as Turnover, the four-player multigravity steal-the-ball-n-run frenzy, Cart-Load-O-Fun, a two-player collaborative physical game designed for trains and trams, and dualcyon, the experimental Leap Motion & VR puzzle game for two, and This Is Not A VR Game, an audio-only VR performance.
Chad is a first generation Turkish-Australian Muslim immigrant. His Turkish given name is too hard to pronounce. In his spare time, Chad finds himself indulging in sour worm lollies and wasabi flavoured peas.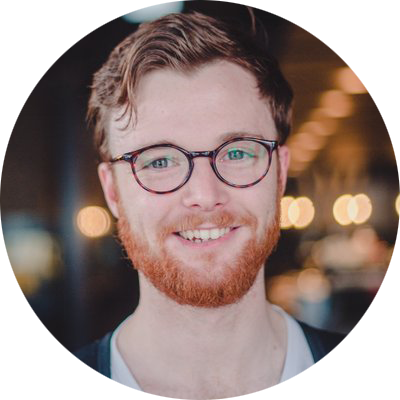 Benjamin Turner (Festival Coordinator) is a game developer currently interested in creating 'Slice of Life' games & supporting locally made art. he's been involved in events such as Contours, GX Australia, Unite Melbourne, & Freeplay. He is also known for games like, Concrete Boots, Tactus, & Jounrey to the Centre of the Partyzone.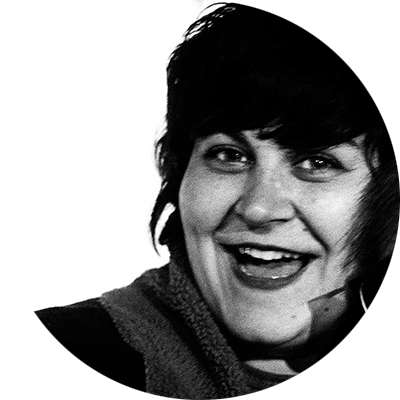 Marigold Bartlett (Visual Art Lead) currently works in the games industry as a freelance consultant and illustrator, as well as an art director on upcoming game, Wayward Strand. She is passionate about art and media studies, as well as history and story in games spaces. She has a background in alternative comic art, and has worked on games such as Florence, Killing Time at Lightspeed, Magister Ludi, and Movement Study 01. Marigold is one of four Film Victoria Women in Games fellows, and occasionally teaches game design students at RMIT.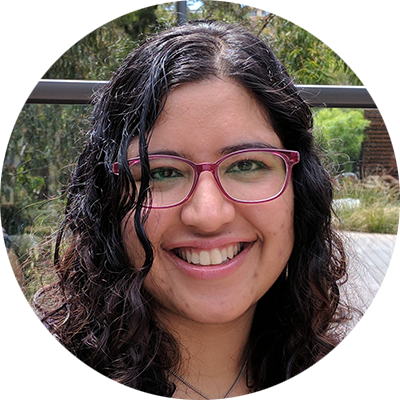 Pritika Sachdev (Social Media Coordinator) is a community manager who has a passion for all forms of narrative. She loves storytelling and believes that extends to how developers engage with their players. Pritika's worked in all sorts of areas of games, from 3D artist to producer, and is currently the social media manager for CheckPoint, and co-producer for Contours. Outside of work, Pritika has a passion for video games academia, specifically within feminine and character representation within games.
Creatrix Tiara (Volunteer Manager) writes, produces, and performs work based around identity, liminality, and community, particularly through Tiara's experiences as a queer immigrant gender-nonconforming femme of colour with mental health issues. Tiara has used games to explore immigration: making Here's Your Fuckin' Papers, a puzzle-based parody of Papers Please, and What The @#(?@ Do They Need Now?, about the US Travel Ban, as well as speaking at Return to Escape from Woomera about immigration, games, and art. Tiara is very interested in the intersections of games and performance art, such as immersive experiences and escape rooms, and how they can help people understand the lives of those different than them via direct interaction and empathy. Tiara's most recent project is Queer Lady Magician, intersecting stage magic, social justice, and autobiographical storytelling.
Jason Imms (Chair of the Freeplay Awards)
was introduced to working in video games by dabbling in freelance games and technology journalism on the side, while working in quality assurance for enterprise IT firms. Over time, he secured bylines in GameSpot, Giant Bomb, Kill Screen, Hyper Magazine, PC PowerPlay, and many others, eventually making his side gig into a full-time job. He then took the opportunity to meld his two career paths by founding a games-focused QA agency, and privately contributing to a number of local and internationally made games. He is the host of the Game Hugs podcast, and one of the founders of the Tasmanian Game Development Society.
Jason is a father of five, a husband to one, and a firm believer in the power of video games as art, entertainment, education, and social change.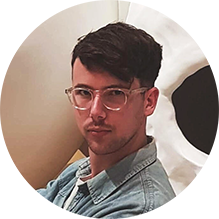 Andrew Brophy (Associate Producer – Night Market Party) is a game designer from Melbourne. He is ½ of Hovergarden and ⅞ of the videogame Knuckle Sandwich.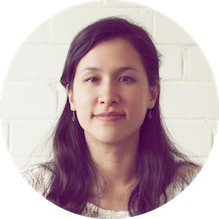 Claire Merquita (Chair) has worked as a writer, producer, and digital content specialist in the media and broadcast industries since 2010. In Singapore where she grew up, she wrote and produced for television and corporate clients, while lecturing in media theory at Lasalle College of the Arts. In 2014 she moved to Melbourne to join crowdfunding platform Pozible, overseeing their small, vibrant team as General Manager. She currently leads social media and video strategy for the City of Greater Geelong.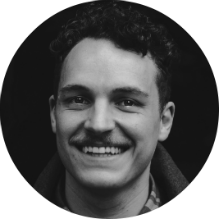 Trent Kusters (Secretary) is the founder and director of indie game development collective League of Geeks and a lecturer at the Victorian College of the Arts. Previously, Trent was design director at Torus Games, consulted the film industry as well as state and federal governments on game development and design, has written on games culture for major publications, and was named one of Australia's 25 top young achievers in 2010 by Triple J. Trent is also invested in the future of game development; fostering and mentoring students and contributing to the game development community wherever possible.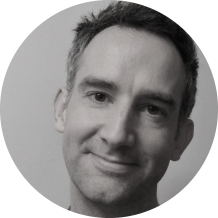 Dr. Hugh Davies is a senior lecturer in Media, Screen and Sound at La Trobe University, and is deputy director of the Centre for Creative Arts. Prior to assembling the Freeplay Board with former Executive Director Paul Callaghan, Hugh held a position on the board of the Australian Network for Art and Technology for six years, serving for two years as board chair. Hugh is the founder and creative director of Analogue Art Map, and works from his practice as an artist have been exhibited internationally. He holds a PhD in transmedia gaming through Monash University.
James Patto is a technology and intellectual property lawyer at King & Wood Mallesons, where he specialises in a wide range of IT related work. James routinely advises public and private sector clients on a range of technology, corporate, intellectual property and regulatory matters. This includes drafting documents for and negotiating various corporate and technology transactions (including large IT and BPO outsourcing and Agile software development). James is particularly interested in the innovative technologies and ideas that independent game designers utilise to convey their vision to players.
Dr. Helen Stuckey is an arts curator, historian and Postdoctoral Research Fellow at Flinders University working on Australia's early game history. At the Australian Centre for the Moving Image she initiated, produced and curated the Games Lab (2005 – 2009), a dedicated exhibition space for exploring videogame culture. She was the Director of RMIT University's Games Program in the School of Media and Communication (2009-2011). She recently completed her PhD on how museums can work with online knowledge communities on the preservation and exhibition of videogames as part of the ARC Linkage Project – Play It Again: Creating a Playable History of Australasian Digital Games, for Industry, Community and Research Purposes.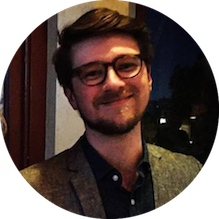 Dr. Dan Golding is a Senior Lecturer in Media and Communication at Swinburne University and the host of Screen Sounds on ABC Classic. In 2018, Dan presented What Is Music for ABC iView and Triple J with Linda Marigliano. He is an award-winning writer with over 200 publications (ABC Arts, Crikey, Buzzfeed, Meanjin, Kotaku), and a video essayist with 1 million views on YouTube. His new book, Star Wars After Lucas, is out now and published by the University of Minnesota Press. Dan also co-wrote Game Changers (Affirm Press, 2016), made the soundtracks to Untitled Goose Game (Switch, PC, 2019), Push Me Pull You (PS4, 2016), and The Haunted Island (PC, 2018) and from 2014-2017 was director of the Freeplay Independent Games Festival.